Experience

We have managers and network engineers with vast levels of expertise. Platinum ITS has excelled in the information technology sector for over thirty years. With everything from Fortune 50 global companies such as GE to residential clients, Platinum ITS has and will continue to support clients in all areas and industries. If we haven't worked on a technology, it doesn't exist. Experience is the foundation for knowledge. Based on this premise, you can expect only the most experienced and knowledgeable solution from Platinum ITS which is the perfect fit for your business.
We See Solutions Where Others See Challenges

Most solution providers see challenges and barriers to using technology when working with clients. This often leads to excessive costs and incorrectly designed or over-priced solutions. At Platinum ITS we have a different view on supporting your IT infrastructure and designing solutions. It's a pro-active plan to keep your business running at top efficiency while keeping IT costs reasonable. We provide high end solutions that work for you, so you can concentrate on running your business, not worrying about IT issues. With close to thirty years experience in information technology you can rely on Platinum ITS to provide you with the best tailored solution that meets your needs at the right price for you.
Trust & Respect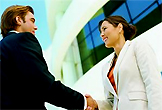 In choosing Platinum ITS, clients find that they have a solution provider in which they can implicitly trust. In doing business, trust is the foundation of satisfaction and contentment. When you know you can rely on a solution provider to handle your technology needs, it is one less facet of your business you need to concentrate on or worry about. With Platinum ITS there are no hidden agendas, no documentation or security information held back, and all issues and business needs are discussed openly, professionally and in a manner easy to understand. It is a mutual relationship of respect between Platinum ITS and its clients that help maintain this level of trust.
Reliability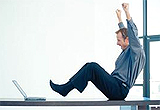 100% Uptime - Platinum ITS clients have nearly 100% network and systems uptime. While this may seem incredible to many solution providers it is normal course of business for Platinum ITS. Reliable, secure and properly maintained networks are stable, no matter what the competition says. Our clients are our proof of this. If you don't have a stable network, please call us, we will make it so. Clients that reply upon their systems for e-commerce, do critical processing, or process monetary transaction systems realize that uptime is extremely important to the profitability of their business. That is why they choose Platinum ITS to build and maintain their systems.
Creativity & Imagination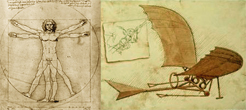 When choosing a solution provider, the last thing most clients think about is creativity or imagination. But these are the qualities that allow man to solve the most complex problems, create the best designs and solutions, and let us leap above and beyond the competition. In choosing Platinum ITS, not every solution requires a text book answer, and not every architecture requires a design by the book. Often with novel and creative solutions, companies can realize tremendous cost savings or vastly simplify certain systems or processes. If you get a quote from an information technology company and want a second opinion, or maybe it looks way out of line, please call Platinum ITS. We will present you with several options, at varying cost levels and with details about how differing solutions have advantages and disadvantages. This way, you can determine your level of investment and understand how each solution will fit into your environment, then pick the one that is right for you.
24x7 Support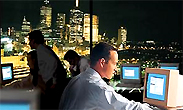 When other IT companies lock up and go home at five o'clock or close on weekends, we are busy working on projects, monitoring your network devices and critical systems with our unbeatable 24x7 support. Unlike the competition
we typically do not charge absurd increased rates for off-hours time, weekends or holiday support
and problem resolution. We normally respond to network outages and off-hour issues in less than thirty minutes, day or night. Oftentimes, we resolve problems without clients even knowing that they arose or before the start of the next business day. Platinum ITS is geared toward
PRO-ACTIVE
support, not re-active like most IT companies. And with our secure remote support tools, we can solve 99% of problems without a physical visit to the client location. This saves both money and time for our clients and is one of our strongest selling points in regard to our
Platinum
level support.
Full Range IT Solution Provider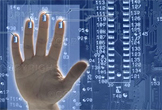 Ever speak with a "so-called" solution provider and ask if they support a piece of hardware / software, or ask if they provide a certain type of solution? Sometimes they say yes, but have no experience in a solution. Others scratch their head and are not quite sure. Or you get a negative reply because they often specialize in only one area or lack the expertise to support multi-platform environments and systems. With Platinum ITS, we support almost every technology known to exist. We are all about YES! Our no nonsense, straight forward approach to providing the right solution for our clients is our key to success. Our solutions encompass hardware platforms, software applications, firewalls, servers, wireless technologies, and much more.
Professionalism & Friendliness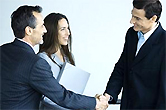 Platinum ITS is committed to professional services. From professional appearance to professional ethics and friendly professional behavior, we are committed to providing our clients with the best solution presented in the most professional and reliable way. It is often amazing for us to see other solution providers meet with clients very unprofessionally dressed, with no writing materials or media, and completely unprepared. When meeting with a representative of Platinum ITS, we guarantee this will never happen. Every employee of Platinum ITS is friendly, looks and works professionally, and conducts business with the highest standards of conduct and ethics in the industry. We are always prepared to answer your questions in terms you can understand and resolve your issues in a timely and satisfactory manner.
Integrity / Ethics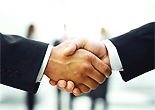 When speaking with prospective clients, Platinum ITS often realizes that other solution providers are not always forthwith with information. We can not count how many times a vendor has withheld passwords, documentation, books, software media, and other property that belongs solely to the client. We consider this extremely unethical and unprofessional, but it's a fact and it happens very often. Since information technology can often be cryptic or difficult to grasp, integrity and ethics are key to any relationship between vendor and client. We ALWAYS provide complete documentation and materials to our clients, keeping all client property stored where it belongs - at the client site. And Platinum ITS releases any information to the client/owner regarding their environment and its security. Nothing is ever hidden or held back. This is one reason why we are so successful in acquiring new clients and keeping 100% of the ones we have.
100% Client Retention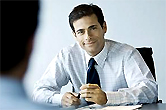 Platinum ITS has 100% client retention. Other IT solution providers struggle to maintain 10-50% client retention rates. This is why Platinum ITS is so outstanding in the technology field. Clients from the early 1990's are still with us today. That says a lot about Platinum ITS. Our clients are completely satisfied with our services and keep calling us back for projects and continued support. With a fast and friendly staff that completes tasks effectively and efficiently, it's no wonder how we can maintain an outstanding client retention rate of 100%.